I swear to God, car accidents are following me. On Friday, I had stopped at the Panorama-Chelsea Hills intersection. I was about to make a right, and Audrey was about to make a left. Just as she goes into mid-turn, Antonio comes out of fucking nowhere [going at least 50mph], and hits her, causing Audrey to spin towards me, and me to hit my breaks. He completely tore off her front bumper.. So I blink once, and see him hit the breaks, drift, completely knock over a street pole [which is like, made out of stone], spin again, and knock over the wall in Andrea's front yard.
Of course I witnessed all of this, so I had to call the police. Here's how the call went.
Benicia Police: Benicia Police. Is this an emergency?
Me: Yes, this is an emergency.
BP: Can you hold?
Me: *Vesna morphs.* NO I CANNOT HOLD, DIDN'T I JUST SAY IT'S A FUCKING EMERGENCY?
BP: Um.. where are you?
Me: Panorama and Chelsea Hills.
BP: I'll get my partner right on it.
Me: Hurry up.
Photographer on the scene. Tatjana Vejnovic, I do personal photoshoots, weddings, sports shots, and now insurance claims!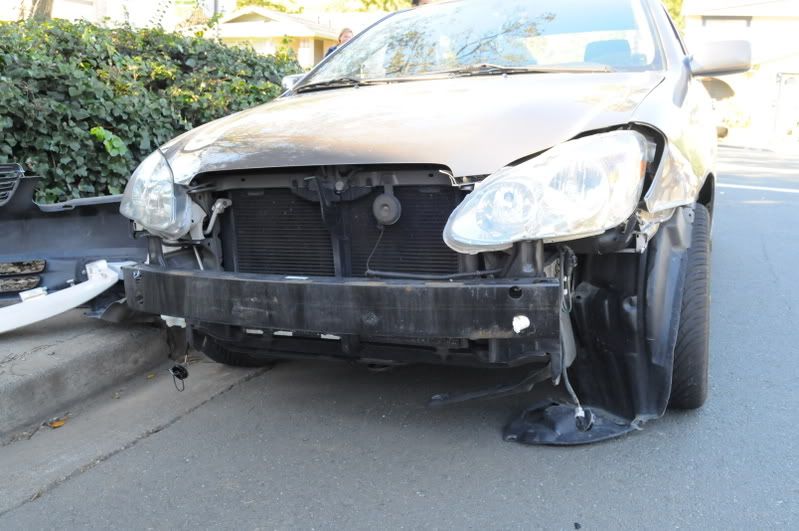 Audrey's car.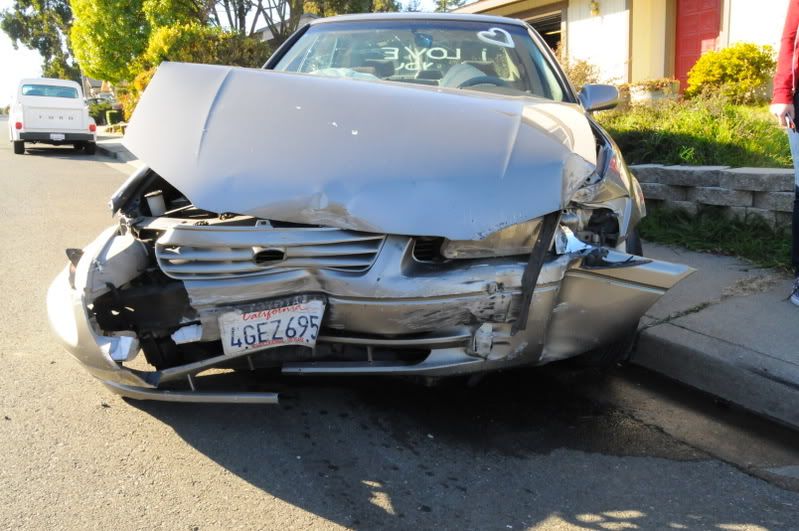 Antonio's totalled shit.
People. I swear to God.