I want things. Lots of them. I still do not have a job. I can't save money for shit. You should buy them for me. I want to like my birthday this year.
1. The Carnival Air Max 90's. If you were to eat all my favorite colors and throw up on a pair of nikes, this is what it would look like.
2. This fabric biker jacket from angryyoungandpoor.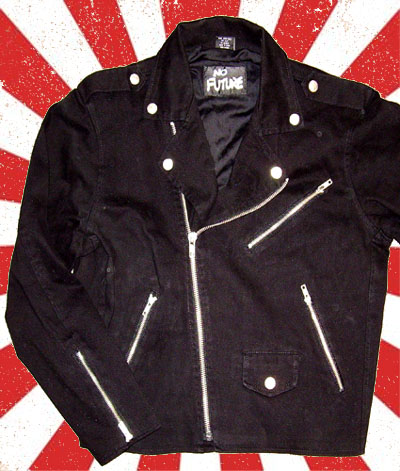 3.These skinny formal looking pants by Mike and Chris from Scout LA
4.Anything from the Jeremy Scott Loves Ksubi line. I am never going to not want these pants.
5. Anything from Jeremy Scott in general.
6.A pair of RETROSUPERFUTURE sunglasses. they seriously shit on all the other wayfarer look-a-likes.
7.Acid Wash jeans. Like one of you people hasn't already referred to me as looking like an 80's crackwhore from time to time. And I'm not trying to prove you wrong either.
8. I think you should also buy me Jaymie Ngov. I could use a colleged bound stuffed animal. Don't give me that look. Really, don't. I HOPE YOUR HEAD EXPLODES.
Deep thought for the night: "Can you eat your own head?"